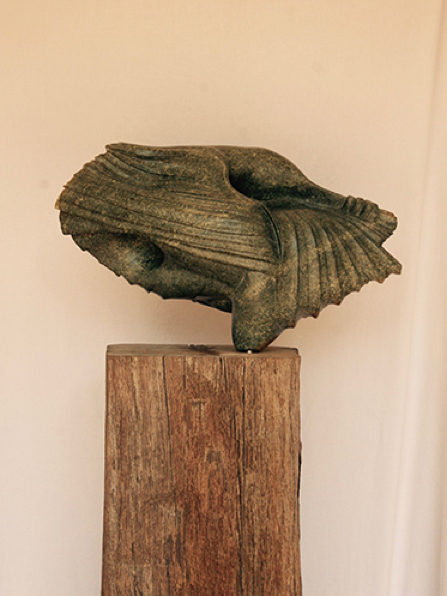 "I wish I could fly"
Image can be inside or outside.
What you can only dream of and
what can only be done in dreams.
Materiaal: Serpentein
Pedestal: old Dukdalf (wood)
Height: 122cm.- 64cm.
Hello, my name is Margot de Jongh
I started this website because I can show you my work and that of others.
This under the name of Go2art.
Mainly the work consists of images of stone and bronze and regularly a new work will be presented on the home page. Furthermore, the opportunity is offered to get acquainted with various series of art pictures on the partners page. Are you interested in one of the artworks send an email to mgadejongh@ziggo.nl
In the portfolio you can see the work of Margot de Jongh. Do you have any questions or comments please contact us.
"Let yourself be captured in this Artweb"
'See if it clicks'